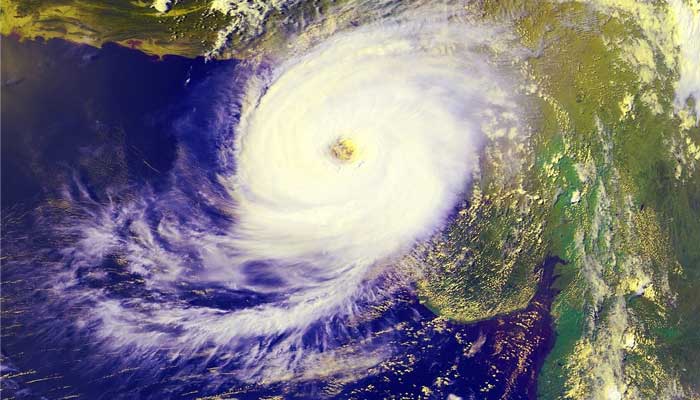 The Sindh government has established a Central Control Team to deal with all emergencies, if any, that arise from the tropical cyclone Tauktae that has hit the province.
According to the notice, the camera was set up in the Committee Room of the Department of Service, General Management and Coordination on the 2nd floor of Building No. 1 of the new Sindh Secretariat in Karachi.
The cell will perform the following tasks:
– Work around the clock to resolve extreme rain issues throughout the province.
– Coordinate with other cells created for this purpose by IG Sindh, DG Rangers, the Department of Health, the Department of the Interior, PDMA Sindh, as well as the headquarters of the divisions, that is, the commissioners and deputy commissioners at the respective district levels.
– Provide advice and assistance to the general public for any rain related request.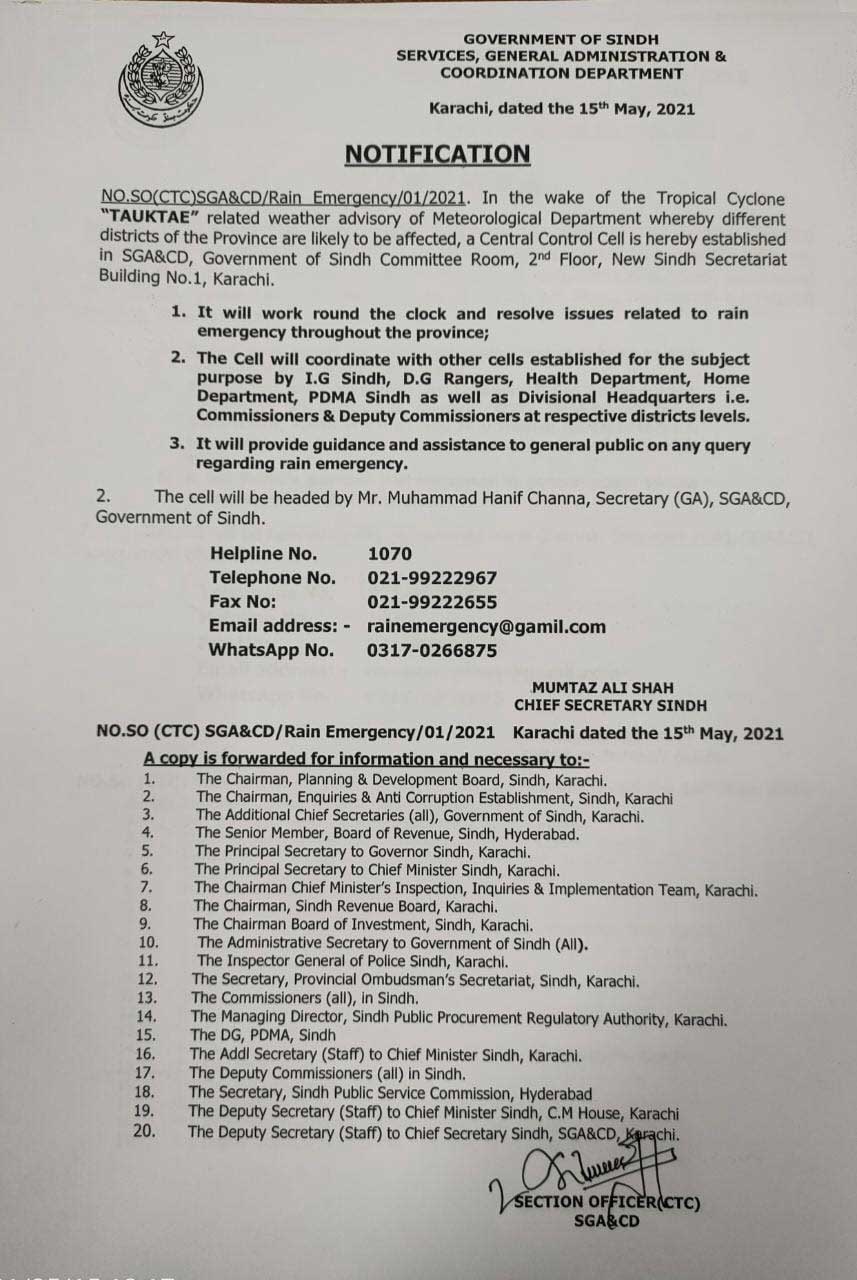 The cell will be managed by Muhammad Hanif Channa, Secretary (Georgia), SGA & CD.
The following contact details have been made available to the public for use in case of emergencies:
Helpline: 1070
Phone number: 021-99222967
WhatsApp number: 0317-0266875
Fax: 021-99222655
Email: [email protected]



Disclaimer: The facts and opinions appearing in the article do not reflect the views of Rv Article and Rv Article does not assume any responsibility or liability for the same.