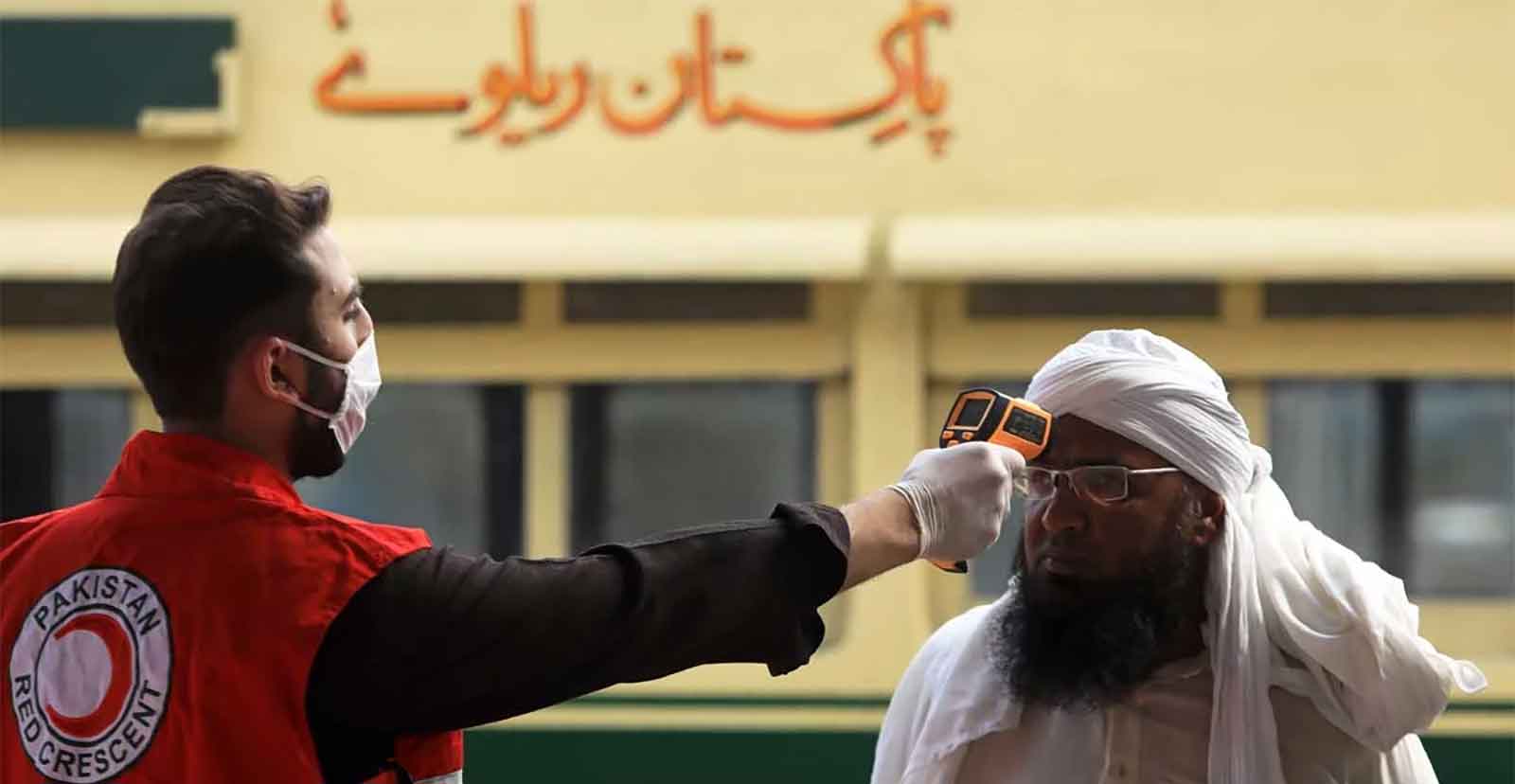 Pakistan last reported fewer than 2,000 coronavirus cases on March 8, 2021.
Another 83 people are dying from the coronavirus across Pakistan.
The positivity rate is 5.06%.
---
Pakistan has reported fewer than 2,000 coronavirus cases in one day, and the same thing happened on Friday for the first time in two months.
Pakistan has reported 1,531 new cases of coronavirus in the past 24 hours, with an additional 83 deaths from the infection, according to data from the National Command and Operations Center (NCOC).
Pakistan conducted 30,248 infection tests, according to NCOC, with a positive rate of 5.06%.
The total death toll from infection in Pakistan has risen to 19,467.
The largest number of deaths from coronavirus was recorded in Punjab, followed by Khyber Pakhtunkhwa.
Of the 83 people who died from the coronavirus on Friday, 73 were hospitalized and 36 were on mechanical ventilation.
Eid guidelines:
Earlier, NCOC issued instructions to limit the spread of the coronavirus during the Eid al-Adha.
The Forum called on the nation to unite and firmly support these steps taken for the well-being of the Pakistani people.
Recommendations:
Eid prayers should be organized in open areas with COVID protocols. If there is a compulsion to offer prayer in a mosque, then windows and doors should remain open for ventilation.
Eid prayers should be conducted in 2-3 shifts in one place with an arbitrary schedule to minimize attendance.
One should try to keep the sermon (khutbah) short in order to reduce the impact.
Discourage the sick, the elderly, and children under the age of 15 from attending prayers.
Compulsory wearing of a mask.
Multiple entry and exit points in the prayer hall to avoid overcrowding.
Thermal shielding at entry points.
Availability and use of hand sanitizers at entry and exit.
Marking out 6 feet of social distance at the event venue.
Parishioners should bring their own prayer rugs.
Encourage people to bathe / wash at home.
Do not encourage fellowship and handshake in the area of ​​prayer.
No meetings before and after prayer.
Banners / panaflexes highlighting the COVID-19 protocols should be displayed prominently as part of the awareness campaign.
Well-designed parking spaces should be prepared for crowd control.



Disclaimer: The facts and opinions appearing in the article do not reflect the views of Rv Article and Rv Article does not assume any responsibility or liability for the same.