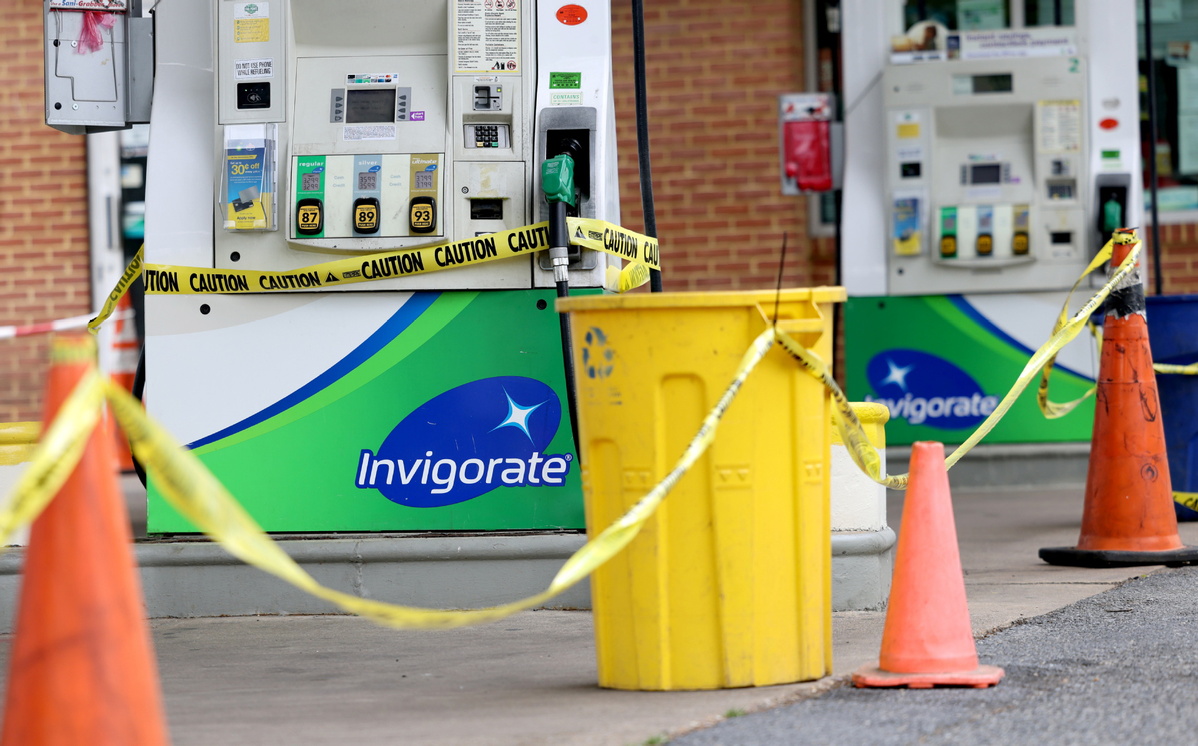 WASHINGTON. The operator of a major US pipeline network, shut down in a cyberattack, said Thursday that it has resumed fuel supplies, but gas stations up and down the east coast are still in short supply after a wave of panic buying.
US President Joe Biden welcomed "good news" and called on the public to remain calm as supplies will be restored in the next few days.
Biden told reporters at the White House that "we will not feel the effects on the pump right away," but "the return to normalcy will begin this weekend and continue next week."
Furious motorists from Florida to Maryland lined up at gas stations trying to fill their tanks and other containers, and the surge in demand surpassed $ 3 per gallon (3.8 liters) for the first time since late 2014. despite government efforts to ease the supply crisis.
About 70 percent of North Carolina gas stations were still out of fuel due to panic buying, and about half of the gas stations in Virginia, South Carolina and Georgia were shut down, according to data obtained Thursday from tracking site GasBuddy. The site's tracking service showed that Washington was one of the hardest hit locations, with 73 percent of stations shutting down.
About a third of the stations in Florida, Maryland and Tennessee were out of service.
"I know it can be extremely stressful to see queues at pumps or filling stations where there is no gas, but this is a temporary situation. Don't get more gas than you need, "Biden said. "Do not panic".
Colonial Pipeline operates the largest fuel pipeline system in the United States, transporting gasoline and jet fuel from the Gulf Coast of Texas to the densely populated East Coast via 8,850 km of pipelines that serve 50 million customers.
Colonial Pipeline shut down its network following a ransomware attack on its computer systems late on the evening of May 7.
Is the ransom paid?
According to a Bloomberg report, the company paid the hackers a $ 5 million ransom, contradicting the Washington Post's announcement that the company would not pay to release its systems.
Governors of Virginia and North Carolina have declared a state of emergency to ensure access to gasoline. Other governors urged people not to hoard supplies.
"There is fuel in and around our state and it will take time for tankers to get it to fuel-starved stations," said North Carolina Gov. Roy Cooper. He repeated a call to residents not to make unnecessary trips to the pump, and at least five school systems in the state have announced they will temporarily switch to distance learning due to fuel shortages.

Disclaimer: The facts and opinions appearing in the article do not reflect the views of Rv Article and Rv Article does not assume any responsibility or liability for the same.