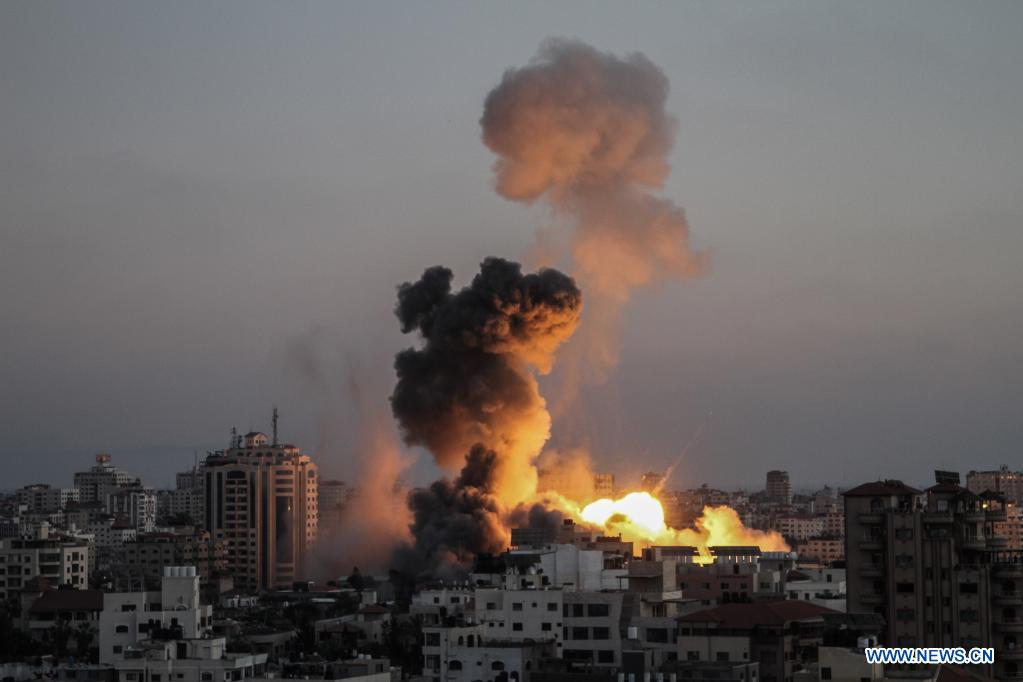 BEIJING. On Friday, China criticized the United States for forcing the UN Security Council to postpone a meeting on the Israeli-Palestinian issue, which was originally supposed to open on Friday.
Foreign Ministry spokesman Hua Chunying said in a briefing in the Daily News that on Monday the United States expressed opposition to the adoption of a statement by the President of the Security Council on the Israeli-Palestinian issue, and also blocked the publication of a UN Security Council (UNSC) statement. ) on Wednesday, expressing concern over the situation in Palestine.
"Like the international community, China is also seriously concerned about the current escalation in relations between Israel and Palestine," Hua said.
She said that, as President of the UN Security Council in May, China actively mediated and facilitated the convening of two emergency Security Council consultations to discuss the Israeli-Palestinian conflict.
"The members of the Security Council generally expressed their concern and concern about the conflict situation and asked the Security Council to play its due role in promoting stability and cooling the situation and not allowing it to spiral out of control," she said.
Hua said the United States has taken the opposite stance towards the international community and asked the country to explain why it is doing it.
"I wonder if the American side can give a frank answer to this question. Why is she doing this? " she said.
She said the United States consistently claims to care about the human rights of Muslims. Now the Israeli-Palestinian conflict has resumed, and large numbers of Palestinian Muslims have been hit and affected by the war, but the United States is indifferent to their suffering and resolutely opposes it.
Meanwhile, she teamed up with several of her allies and tried to organize pointless meetings on Xinjiang-related issues based on lies and political prejudice, which was in fact a political farce, she said.
"The United States must realize that the lives of Palestinian Muslims are just as valuable," the spokesman said.
Hua said that in the face of the current grave situation, all parties should make every effort to cool the situation, protect the security, rights and interests of ordinary people, and prevent the crisis from escalating and spiraling out of control.
<< China will continue to urge the Security Council to fulfill its responsibilities to maintain international peace and security, to take action to resolve the Israeli-Palestinian conflict in the near future, to reaffirm its commitment and strong support< решения на основе сосуществования двух государств >> and promote the restoration of peace and stability in the region as soon as possible, "Hua said.

Disclaimer: The facts and opinions appearing in the article do not reflect the views of Rv Article and Rv Article does not assume any responsibility or liability for the same.